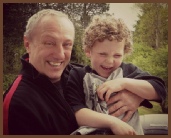 Things to Consider Before You Test or Evaluate Asbestos Risks in Portland, Oregon:
Was your home (or the material in question) built before 1978?

What do you suspect may need testing for asbestos?

Sprayed acoustic ceiling
Acoustic ceiling tile
Plaster or drywall compound
Flooring
Wall or ceiling insulation
Duct insulation
Pipe insulation
Roofing
Siding
Soil outdoors
Other

Has been damaged or disturbed
Would like to replace or renovate
Other
If products containing asbestos are disturbed, the tiny fibers are released into the air. When they are breathed in, they can become trapped in the lungs and stay there for many years. Over time these fibers can accumulate and lead to serious health problems, including:
Recommended Related to Lung Disease/Respiratory Problems
Picture of the Lungs
Read the Picture of the Lungs article > >
Asbestosis, an inflammatory condition of lungs that can cause shortness of breath,

coughing

, and eventually scarring of the lungs that makes it hard to breathe.

Mesothelioma

, a rare

cancer

that affects the lining of the lungs, chest cavity, or abdomen.

Lung cancer

.

Other lung problems, including pleural plaques (changes in the membranes surrounding the lungs), thickening of the membranes that surround the lungs, and pleural effusions (abnormal collections of fluid between the lungs and the inside wall of the chest.