Is the tax man coming for you? Let me help you form a strategy!

Organize to make more money CALL/TEXT: (503) 705-1521 Accounting with Quickbooks
Accounting with Quickbooks
Tax Planning
Payroll Setup
Bookkeeping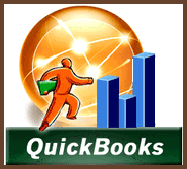 Managing Your Company
Manage by Statistics / Metrics
Custom Forms and Publications
LLP, LLC, Chapter S Setup
Partnership setup
Accounting with Quickbooks is a popular method used by up to 94% of small businesses. So it is a good bet that you use Quickbooks as well. You are probably not an accountant so let us know if we can help. We've worked with Copy and Printing companies, Consulting Companies, General Contractors and Auto Body Shops. When I say, "we", I mean myself and other actual practiced professionals in the accounting business that work closely or for MaxInman.Biz.
Payroll and Bookkeeping can be setup and managed for you as well.
I most recently worked with a General Contractor that had a partner that was ripping him off something fierce. This thievery was only discovered after he assigned someone (MaxInman.Biz) to do his regular, daily bookkeeping. Bookkeeping CAN make and save you money!
Call: 503-705-1521
Management by Statistics is one of the best ways to take the emotion, gossip and guilt out of your business decisions. Managing without statistics is like being up a creek without a paddle. You can't push yourself off the rocks in the rapids and when the creek is calm and smooth you are at the mercy of any number of random flows.
Whether you are a nimble decision maker, a procrastinating curmudgeon, or somewhere in between, having statistics to hand helps you make it right most of the time.
Once you start managing by statistics your facebook page, website, activity, club or hobby will grow.
Hopefully by then you'll want to make a company of it. LLC's are the easiest way to set up a company. A lot of dummies will set up a Chapter "S" thinking they are ahead of the game - this is a mistake for a number of reasons. If you want real protection and bullet proof sophistication why not setup a holding company situation?
I can help with your decision and get things set up in a way that is best for you.
MaxInman.Biz has a person on staff that has been creating elegant, attractive, useful business forms and publications for about 22 years. Whatever timecards, employee warnings, employee manuals, safety manuals, non disclosure agreements and whatnot you need. We can get it done.
Call me if you want real world, present time experience: 503-705-1521