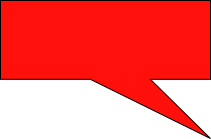 Websites
Even if you already have a website (.com for example) it is still a good idea to create another site because it makes it twice as likely you'll be found in a google search. You could grab the .net, .info, .org or any of the new Domain names like .ninja, .guru, .tips, etc.
Also if your site is not configured to display comfortably on a cell phone then I can create the mobile site out of your present pages. And at $307 for a regular site, 12 months of hosting and 3 Custom made pages (includes logo creation) NOW is the perfect time to do it!
Do I really have to stress the importance of websites? You don't just need a website you'll probably want a few websites. I'd get a blog and as many websites with links to your main website as possible. This takes time. You could spend a week or even a month straight just setting up your sites. Why not farm it out to someone that can interview you and get you a site set up in a few days? Sometimes in hours. If you already have a site and want a remodel it it's only $45 per hour. Email me for a free quote or suggestions: max@maxinman.biz
Call me at 503-705-1521 and we'll work out what you want and need then get it up ASAP. The chief complaint about web guys that I hear is that it takes a long time to get anything up on the web. Not true. We can do it as fast as you present your desire for colors, graphics and content. It is really THAT easy and quick.
* some of the newer domain names will require a higher fee.